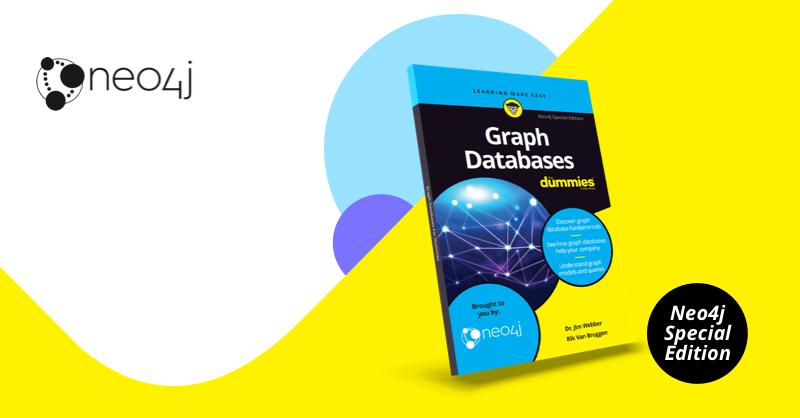 Here's a nice new episode of the Graphistania podcast for you: for the first time in 5 years, I was able to get the fantastically awesome
Chief Scientist of Neo4j, Dr. Jim Webber,
back to the podcast. Jim is a great colleague and friend, and one of the best tech public speakers in the business - especially when you want to talk Graphs and distributed systems. Over the past few months, I had the pleasure of working together with Jim on a more regular basis - as we actually wrote a book together: the Graph Databases for Dummies book. It was announced
on the Neo4j blog
, and seems to have been doing really well in the past few weeks. Some of you may remember that Jim co-wrote 
The O'Reilly book on Graph Databases
, and I wrote 
Learning Neo4j by Packt
(2nd edition together with
Jérôme Baton
) - and we have had a bit of friendly banter going back and forth about the quality of both artifacts :) ... it has been a ton of fun.
So here's the chat that we recorded about the new book - hope you enjoy it as much as we did.
Here's the transcript of our conversation:
RVB - 00:00:00.151 Hello, everyone. My name is Rik, Rik Van Bruggen, from Neo4j, and here I am again recording another episode of our Graphistania podcast. And this is a special one. This is a special episode, one that we've been talking about for some time, because I have a very special guest on this show, and that is my dear friend and colleague Jim Webber. Hey, Jim.